FORT
From the Designer Grant Rodiek, Fort is a clever deck building game where you take on the role of a kid, and like many kids, you want to grow your circle of friends, collect pizza and toys, and build the coolest fort.
By doing this cool stuff, you'll score victory points, and at the end of the game, the player with the most victory points wins! Your cards not only let you take actions on your own turn, but also let you follow the other players' actions on their turns. Will you devote yourself to your own posse, or copy what the other kids are doing?
But be careful as your carefully constructed deck might start losing cards if you don't actually use them. After all, if you don't play with your friends, why should they hang out with you anymore?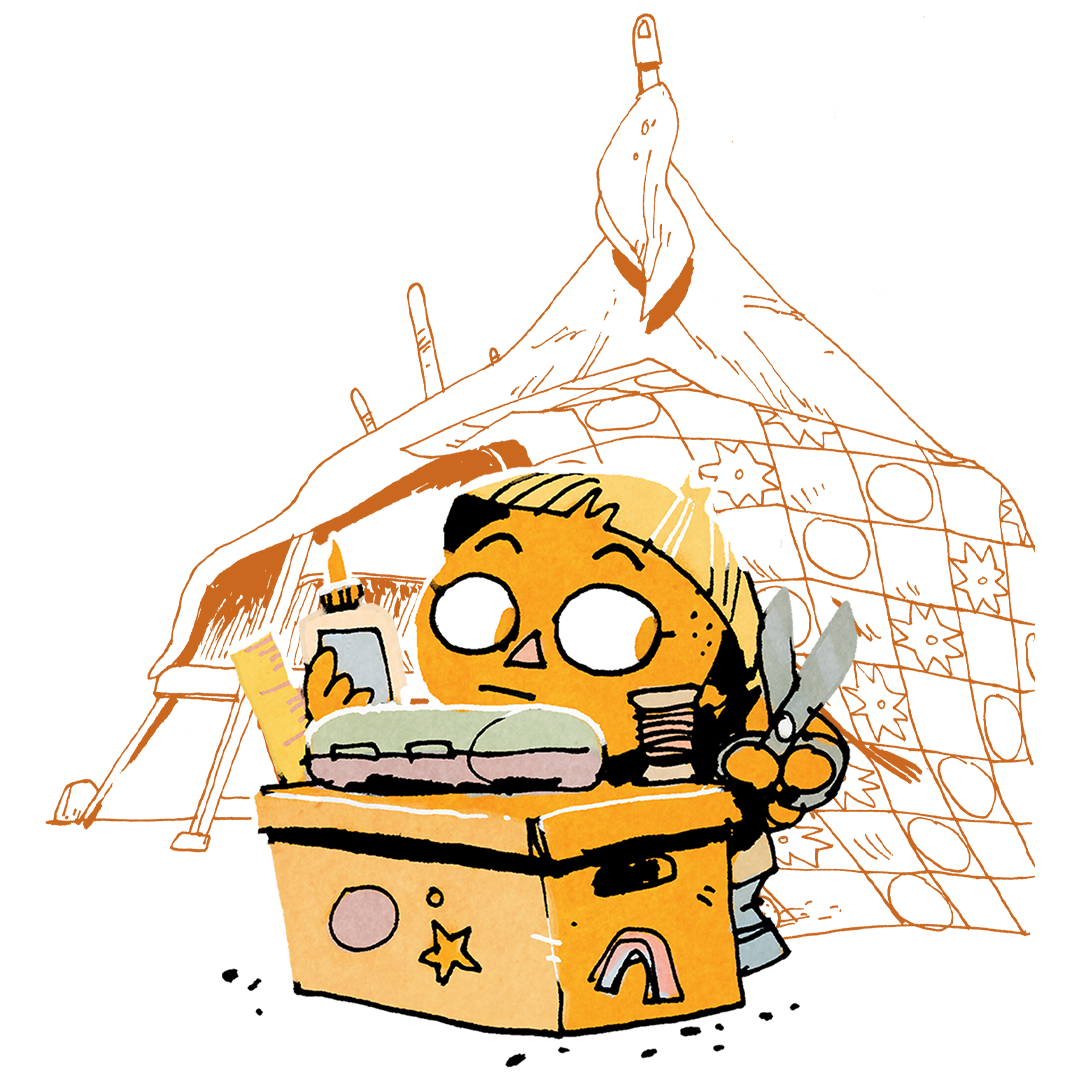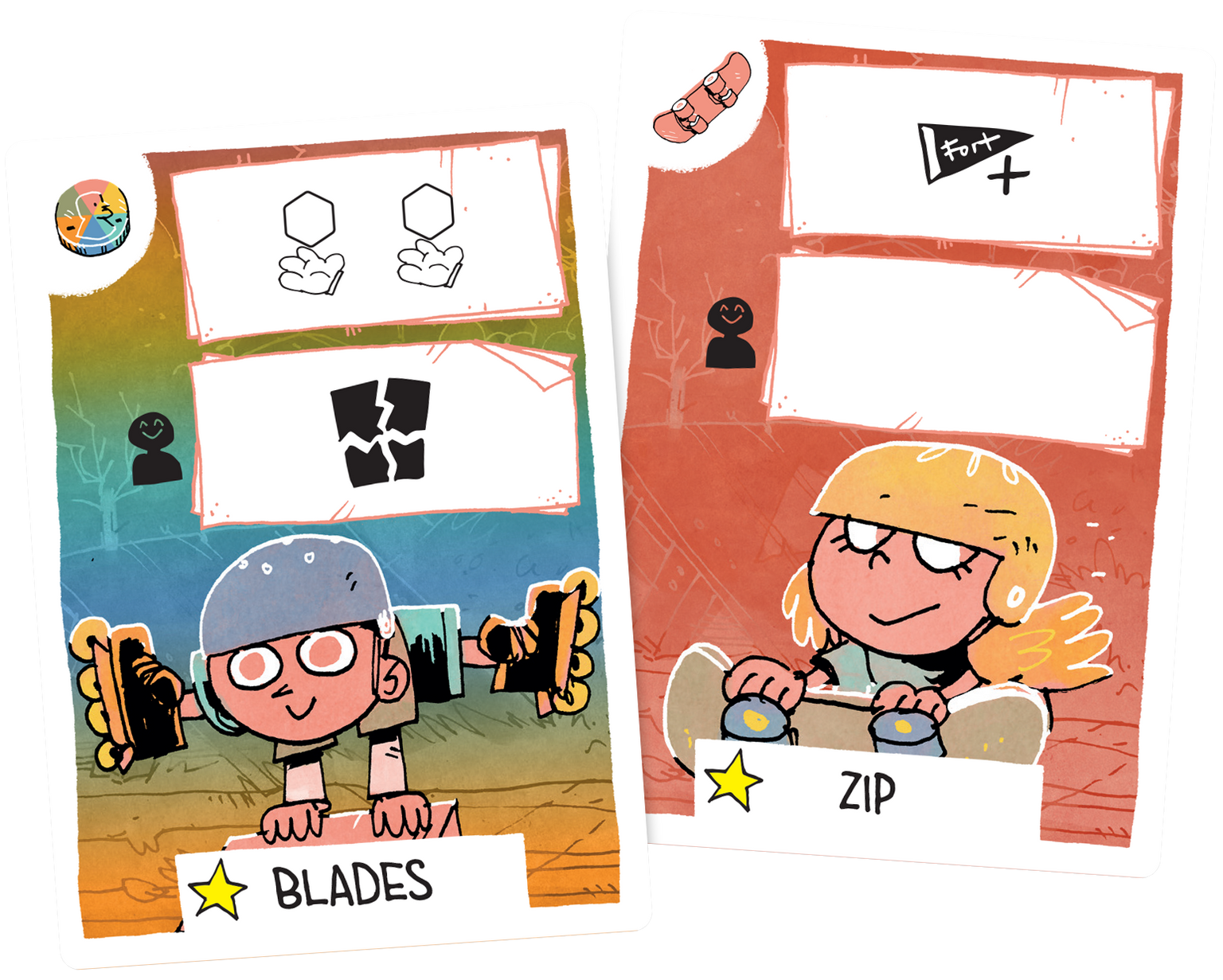 Easy to Learn, Fun to Master!
Unlike most of our previous games like Vast and Root, Fort isn't an asymmetric game. (It's okay, we are still on brand, I promise.) This means the teach and set up are quick and simple, but by no means does the game lack depth. On your first play we recommend the random setup—along with your two starting cards, called your Best Friends, you will draw eight more random cards to make a deck of ten. Once you've learned the game, you can explore a new way to set up—the draft! In this mode, you'll choose certain kids to join your posse before the other players get a chance to snag them, building your deck from scratch.
Videos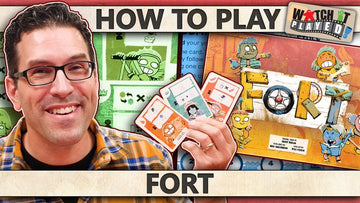 How to Play Fort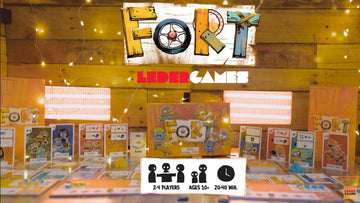 Fort Overview
Components
68 Kid Cards
22 Other Cards
4 Player Boards
1 Victory Track
1 Rulebook
30 Wooden Pizza Tokens
30 Wooden Toys Tokens
4 Wooden Fort Markers
4 Wooden Score Markers
4 Reference Sheets
Credits
Game Design: Grant Rodiek
Development Lead: Nick Brachmann
Illustration: Kyle Ferrin
Rules and Usability: Joshua Yearsley
Graphic Design: Nick Brachmann and Pati Hyun
Development: Leder Games' Saint Paul staff—Marshall Britt, Clayton Capra, Ted Caya, Gates Dowd, Pati Hyun, Patrick Leder, Cole Wehrle
Playtesting: Steven Wyman, Aaron Greatorex-Voith, Ryan Schneider, Fletcher Thomas, Bryan Haider, Aaron Williams, Mitch Gerke, Pat McNaughton, Em Handy, Brittni Dye, Daniel Solis, Jeffrey Allen, Jason Saastad, Carrie Bernstein, Justin Dowd, Nicole Smith, Antonio Romeo, Kevin Gibson, David Miotke, and many at the Brass Cat