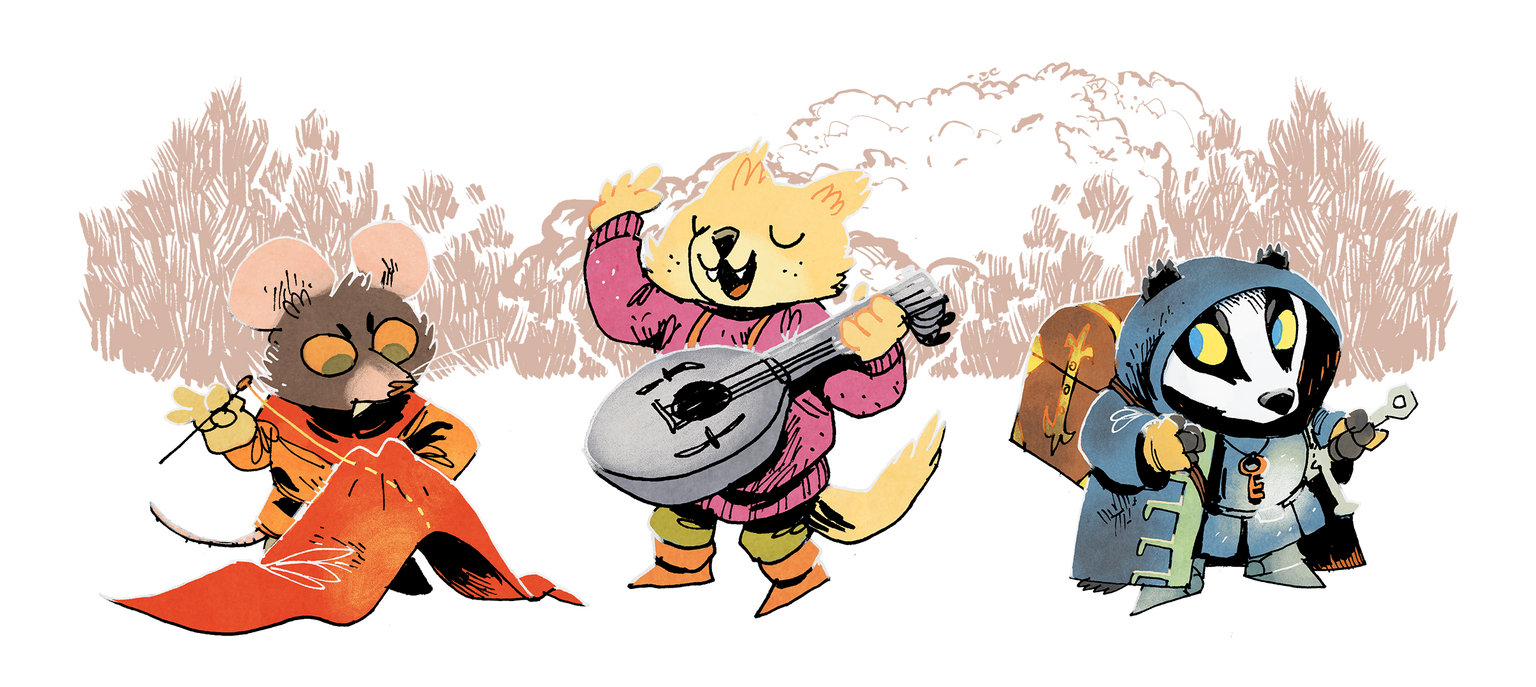 Marauder Hirelings Pack & Hireling Box!
Flame Bearers/Rat Smugglers
Burn it all down with the Flame Bearers or dispatch special orders with Rat Smugglers.
Street Band/Popular Band
Capture attention with the Street Band or put on a Woodland show with the Popular Band.
Vault Keepers/Badger Bodyguards
Preserve the ancient ways with the Vault Keepers or shield yourself from harm with Badger Bodyguards.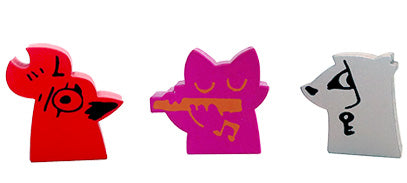 More Meeples!
The hirelings lend their services to players and can change their allegiance throughout the game as conflict drags on.
A New Way to Play!
Discover unique strategies and make the Woodland wilder by adding hirelings!
Components
Booklets. Learning to Play Hirelings.
Cardboard Pieces. 3 Hireling Markers, 12 Control Markers, 6 Vault Buildings.
Wooden Pieces. 6 Bearer Warriors, 6 Keeper Warriors, and 5 Bandit Warriors.
Cards. 3 Hirelings.
Other. 1 Hireling Die.