THE VAGABOND PACK
Upgrade your Root set with seven custom Vagabond meeples and three new Vagabonds! If the Vagabond is your best friend—or worst enemy—treat them right with this pack.

The Harrier
If you're sick of walking, take to the trees and Glide anywhere you like with ease. Get where you need fast, and with style!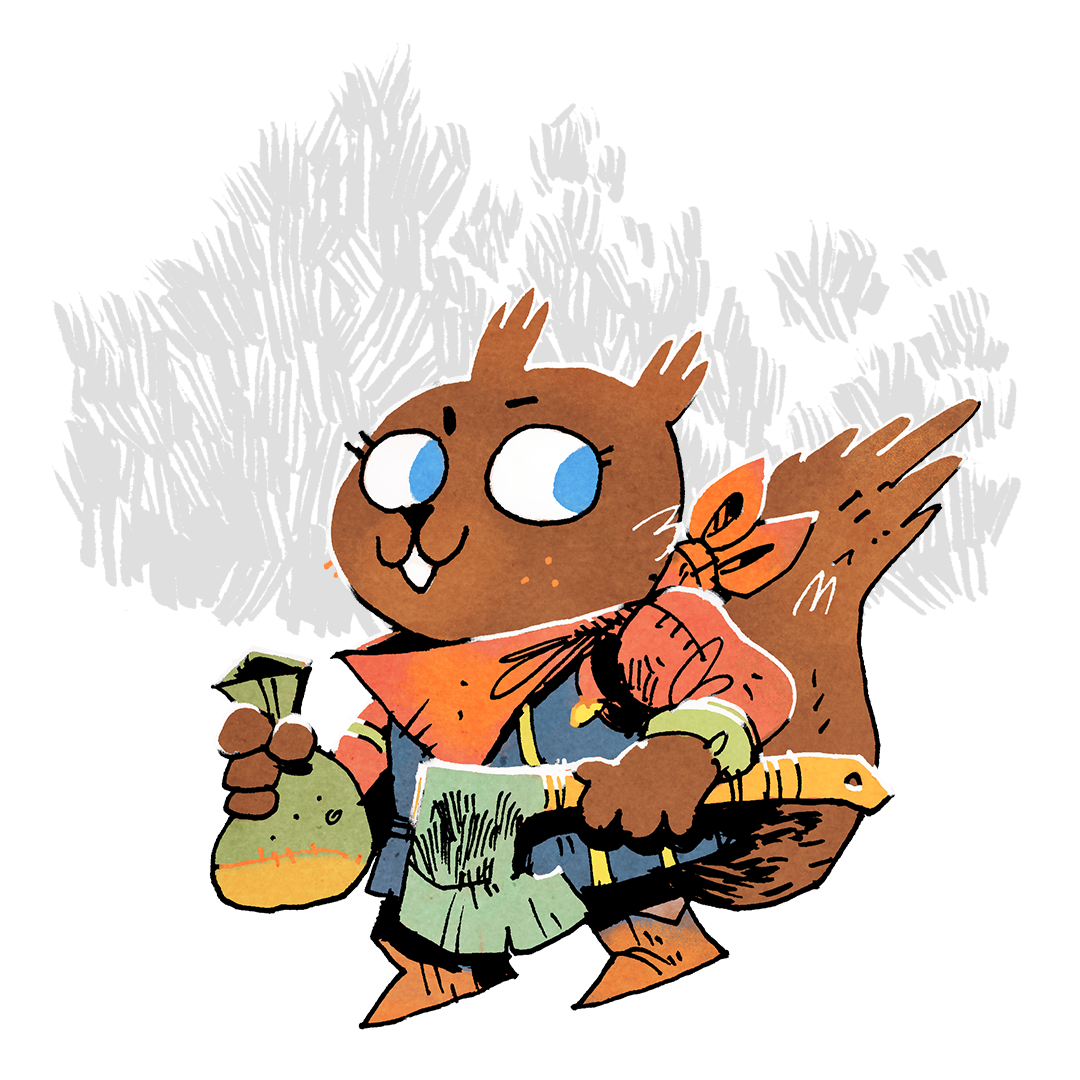 The Ronin
You're the master of the blade. If you get in battle but don't deal enough hits, exhaust another sword to Swift Strike and deal an extra hit!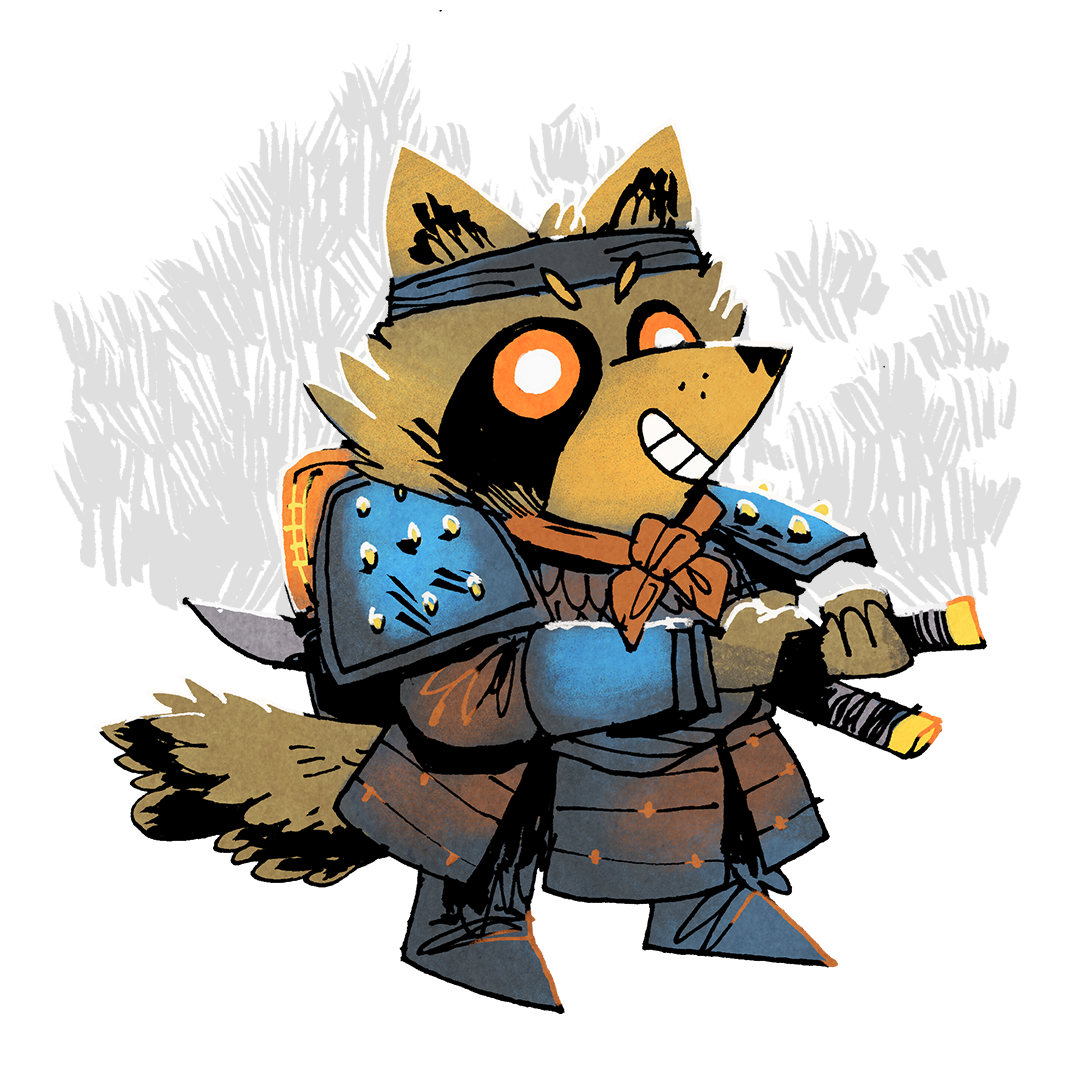 The Adventurer
Need to fend off a bear, but don't have a crossbow? No problem, just Improvise! Damage a boot, or some other item, and you're home free.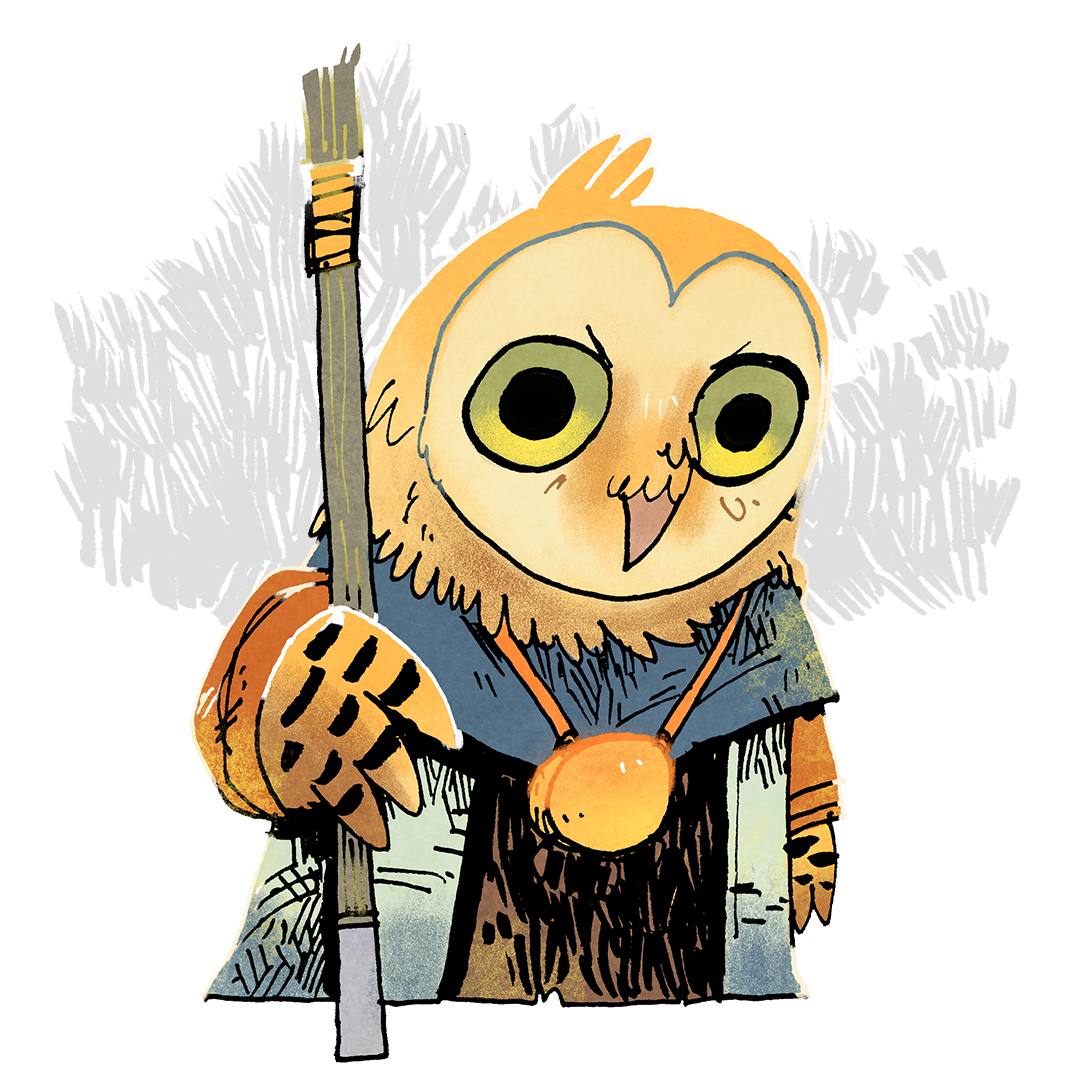 Videos
Root Squeaky Clean Trailer
Components
Booklets. Walkthrough, Learning to Play, and this Law.
Cardboard Pieces. 28 Buildings, 19 Tokens, 12 Clearing Markers, 4 Ruins, 4 Victory Point Markers, 3 Relationship Markers, 23 Items.
Wooden Pieces. 55 Warriors, 1 Vagabond Pawn.
Cards. 54 Cards for Shared Deck, 16 Faction Overviews, 4 Eyrie Leaders, 2 Loyal Viziers, 3 Vagabond Characters, 15 Quests, 4 Walkthroughs.
Other. Board (Fall and Winter Maps), 2 Dice, 4 Faction Boards.
Credits
Game design by Cole Wehrle
Illustrations by Kyle Ferrin
Editing by Joshua Yearsley
Based on a concept by Patrick Leder
Development by Leder Games' St. Paul staff— Patrick Leder, Cole Wehrle, Jake Tonding, Clayton Capra, and Nick Brachmann—and by the intrepid Joshua Yearsley.
Graphic design and layout by Cole Wehrle, Kyle Ferrin, Nick Brachmann, and Jaime Willems.
Proofreading by Kate Unrau.
Playtesting by Grayson Page and his amazing group (inc. Martin, Jared, Richard, Tony, Harvey), Chas Threlkeld, Drew Wehrle, Blake Wehrle, Corey Porter, Kyle Kirk, Matthew Root, Mark von Minden, Davey Janik-Jones, the stalwart players of First Minnesota, Jim Bolland, Melissa Lewis-Gentry and ModernMyths, Jennifer Gutterman and Hampshire College, Matthew Snow, Justin Dowd and the Brass Cat, the Owl & Raven crew, Josh Houser, Brian Peterson, Ethan Zimmerman, Brandi Leder, Heather Brian, Ted Scamp, Jenny and Matt Benusa, and many others.