We've spent the last few weeks discussing Forts development process. focusing mainly on the mechanics, rules and usability. This week it's time to discuss theme and art! So without further ado...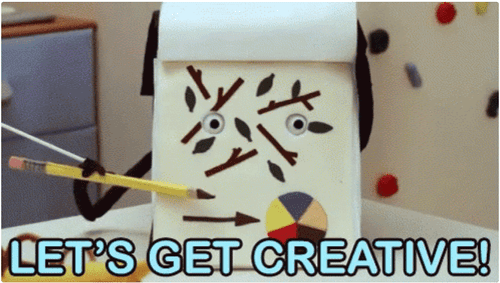 As you probably know by now (assuming you've been reading along) Fort is a re-theme and re-development of

 
SPQF
. In the original game players commanded factions of anthropomorphic animals representing different aspects of civilization.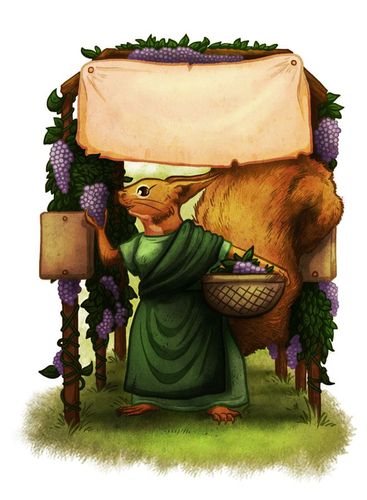 Squirrels=Agriculture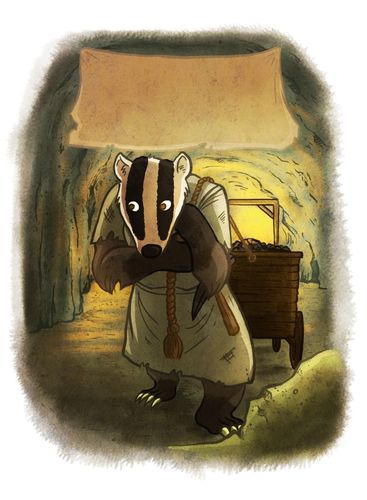 Badgers=industry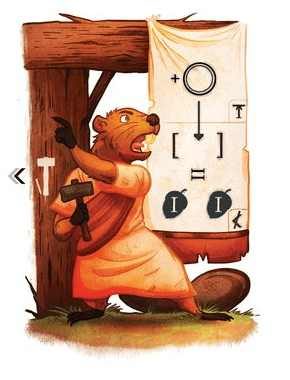 Beavers= Engineering

And so on…

This vision was beautifully brought to life by artist

 
Sid Quade
. It takes inspirations from Robin Hood, Rats of Nimh and many others while still standing firmly on its own.

(You can read Grant discuss it more in detail here)

So as the publishers of Root (anthropomorphic animal war game) you might be wondering: why retheme it?

I first want to establish that the original theme for SPQF had nothing to do with us being interested in it as a studio. We weren't specifically hunting for anthropomorphic animal games to neatly tuck under the Root umbrella. It was simply a project that both Cole and I enjoyed.

But that also didn't stop us from seeing what a "root" version of SPQF would look like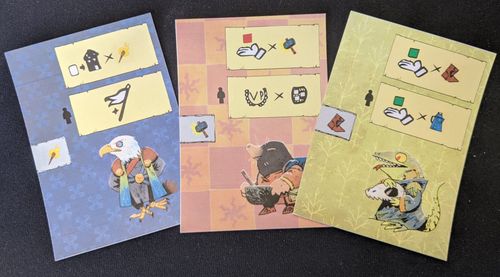 Initial impressions of this version were generally positive, and we were all at least somewhat excited at the prospect of more Root art.

However, it only took a few more plays before I realized Root wasn't the proper setting for the game. SPQF mechanically is a world of trade and shared actions where commerce and resources take center stage. Mechanically speaking it's nothing like Root and presenting it as "Root the card game" would simply mislead people.

So we continued to search for where this game could fit into our catalogue and how it would stand on its own. Then during a meeting someone mentioned an old prototype Patrick had sitting around called CAMP where kids compete in varying outdoor games. As we discussed how we could apply the theme to SPQF everything continued to line up so I went ahead and made a mood board to present to Kyle. The world shifted away from camp and more towards cliques of kids playing in their neighborhood.
At the end of this diary is a section where you can find all the artists whose work I included here


Shows I grew up with like Kids Next Door, Ed Edd and Eddy, Recess and modern shows like Craig of the Creek were all huge inspirations for this project. Our rules editor Josh once during the project said it should have a "kids are weird but interesting" vibe and I think that sums it up perfectly.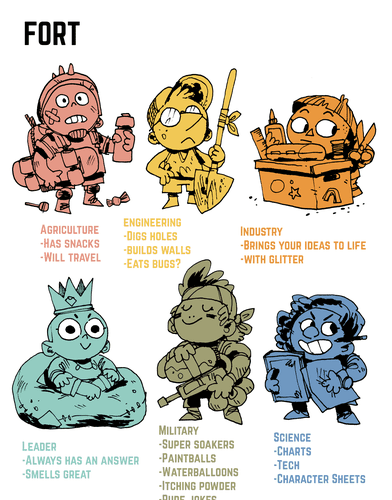 This was the first piece Kyle shared and it lit a fire in me! The colors were summer-y, the characters were incredible and we were both excited about the theme. With that established Kyle got to work.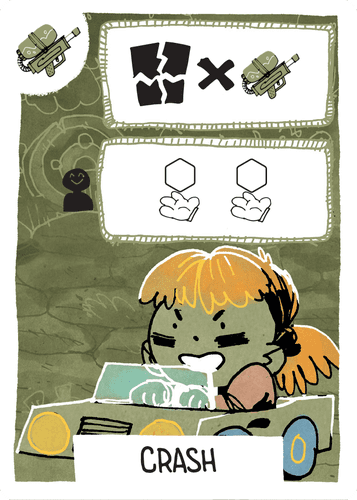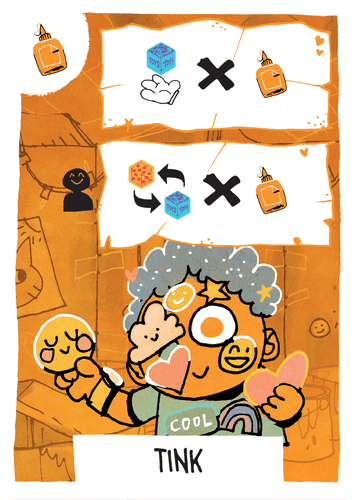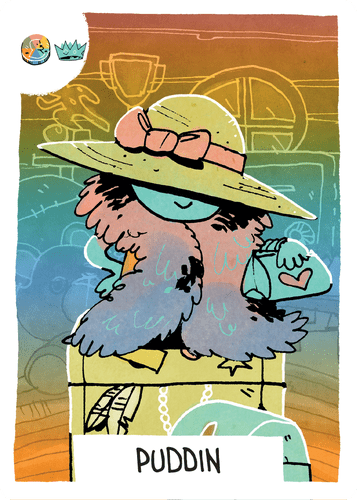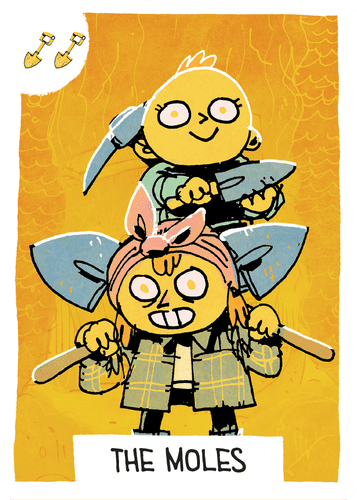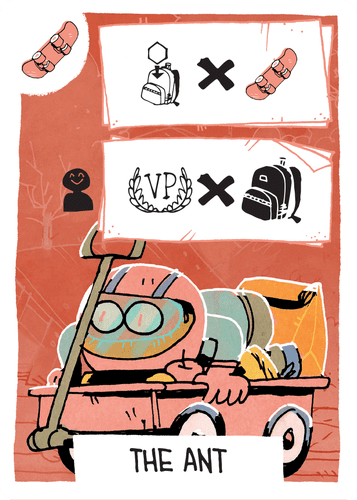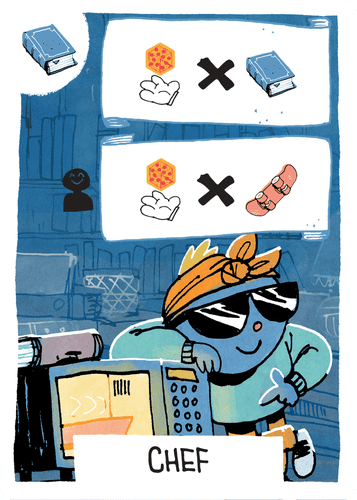 You may even recognize a few Leder Games team members when you get to playing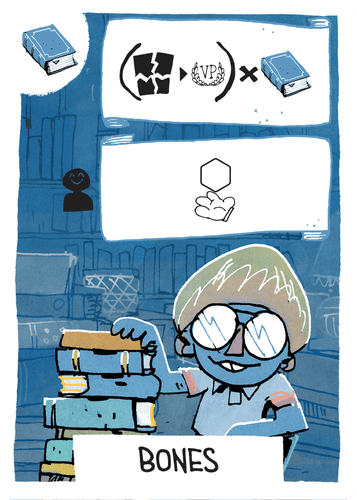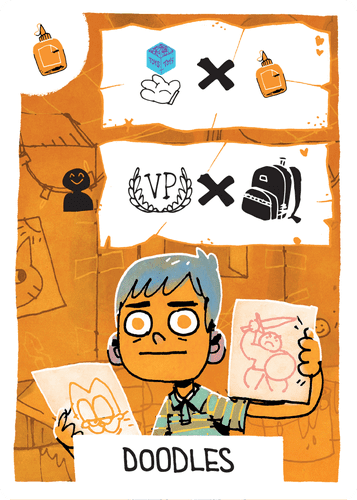 Artists from mood board: Vaughn Pinpin, @onebadnoodle_ , Mirella Bee Designs, Esther Stewart, Lauren May, Yann de Preval, Jackie Droujko, Justin Rodrigues, Frederic Juvigny, Guillaume Singelin, Ido Yehimovitz, Cory Loftis
- Nick Brachmann
Find the original post and discussion on Board Game Geek!